Description
invisible laser sight pointer infrared IR
980nm completely invisible laser sight is the new version based on the 808nm infrared laser sight. It produces a infrared completely invisible laser beam. You can't see it with naked eyes,you only can see it with the help of Night Vision Goggles. A best choice for hunting at night.
There are other types of Night Vision Sights.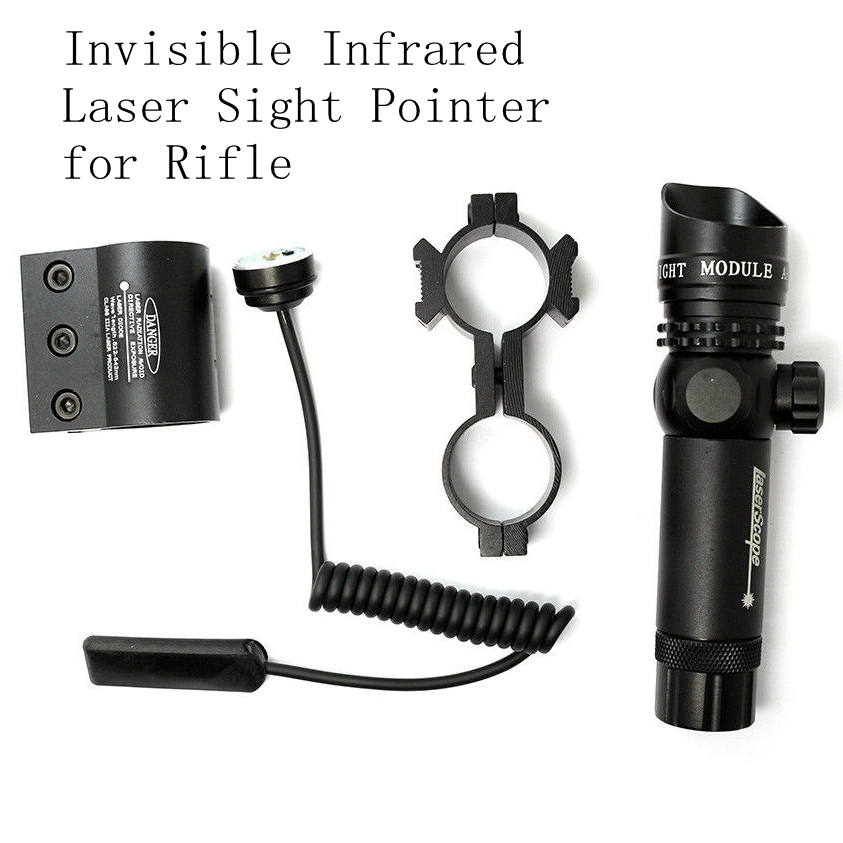 Laser Wavelength: 980nm
Output Power:50mW
Operating voltage: DC3.0-3.7V
Start-up time: < 1 seconds
Battery: 1x CR123A (16340)
Material: Rigid Aluminum
Surface treatment: Black anodized finish
Dual switches: Hand type / press type
The 980nm completely invisible laser sight won't shoot any visible light dot on your targets, it won't make animals get spooked while hunting.It's shock resistant.
The laser of 980nm wavelength can't be seen through pvs7 gen3 goggles.The range of the visible laser wavelength of this goggle is 400-950nm.