Description
Search Light Laser Torch Flashlight for Bones Teeth.
It can be used for CSI departments to found out bones. The bones will glow with a 455nm light while wearing orange goggles.
Check more information Why and How here.
Mixture of bone and rocks; left visible light, right 460nm with Orange goggle.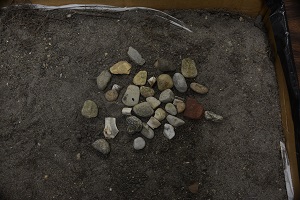 Other Datasheet:
Dimensions: 141.5*41.5mm
Shell material: aviation aluminum
Surface treatment: fine sand matte black
Output wavelength: 460nm
Output power: 1W (1000mW)
Circuit Control: Constant Current Drive
Circuit efficiency: Conversion efficiency is over 93%
Beam pattern: continuous line
Spot size: about 5M <φ15-18mm
Focus mode: adjustable focus
Diving level: 5 meters diving
Working current: 3.7V @4.9A
Working voltage: DC=3.7V
Starting voltage: DC=2.5V
Warm-up time: no
Working temperature: -10 ° C ~ +60 ° C
Storage temperature: -10 ° C ~ +40 ° C
Product net weight: 320g
Power supply: 1X ICR26650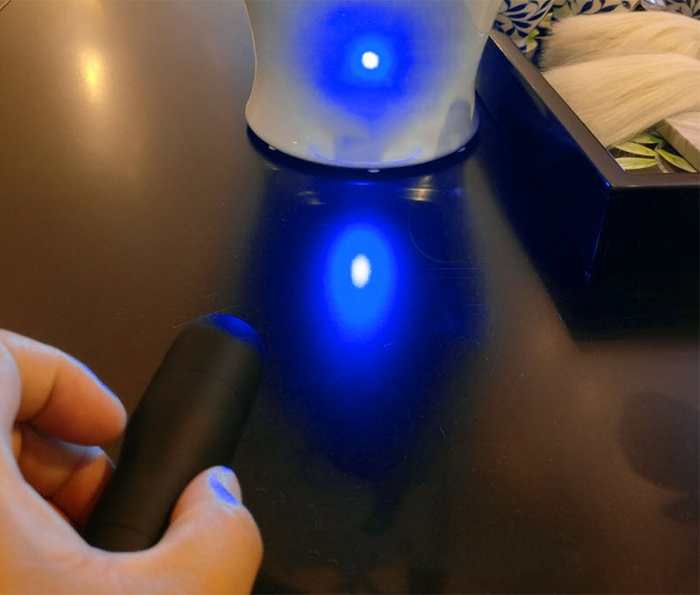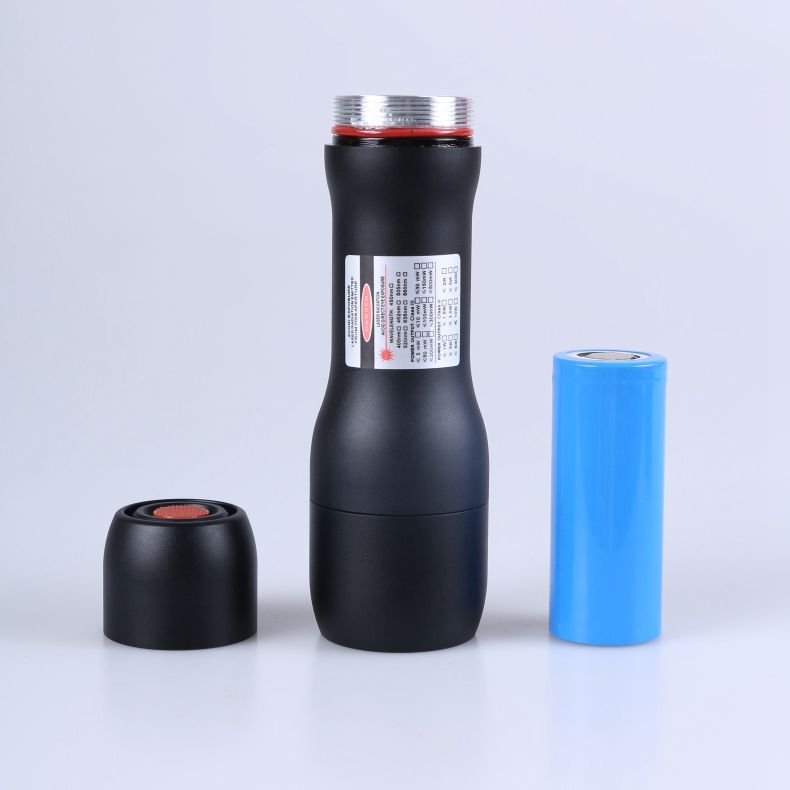 Wavelengths , Filters and Bones&Teeth Colors as following: