We didn't sell products to these people, BeamQ lasers have high quality IR filters with higher prices . All of the customers use them for legal use.
Laser pointer use during protests
This page discusses the use (and misuse) of lasers during protests, demonstrations, riots and other civil disturbances. Shown below are protesters in Hong Kong in August 2019. Lasers have been used in many other demonstrations as well, both worldwide and in the U.S.'s 2020 protests. Sometimes persons are arrested at protests for misusing laser pointers.
For the past decade, as inexpensive laser pointers have become more available, protesters around the world have added them to their tool kits. They are used to distract or obstruct riot police and their cameras and drones, as a colorful way to celebrate and show solidarity in groups, or as a method of communication. Recently, in Hong Kong, police officers have arrested people for the possession of laser pointers, classifying the devices as offensive weapons that could injure someone's eyes—which has prompted even more protests. Gathered here, images from unrest in Chile, Hong Kong, and Iraq over the past few months, where demonstrators are using lasers as tools of defiance.
You can see the full details here at theatlantic . 
Demonstrators point green laser lights at riot-police officers during a protest against policies of Sebastian and long-standing inequality on 2019, in Chile.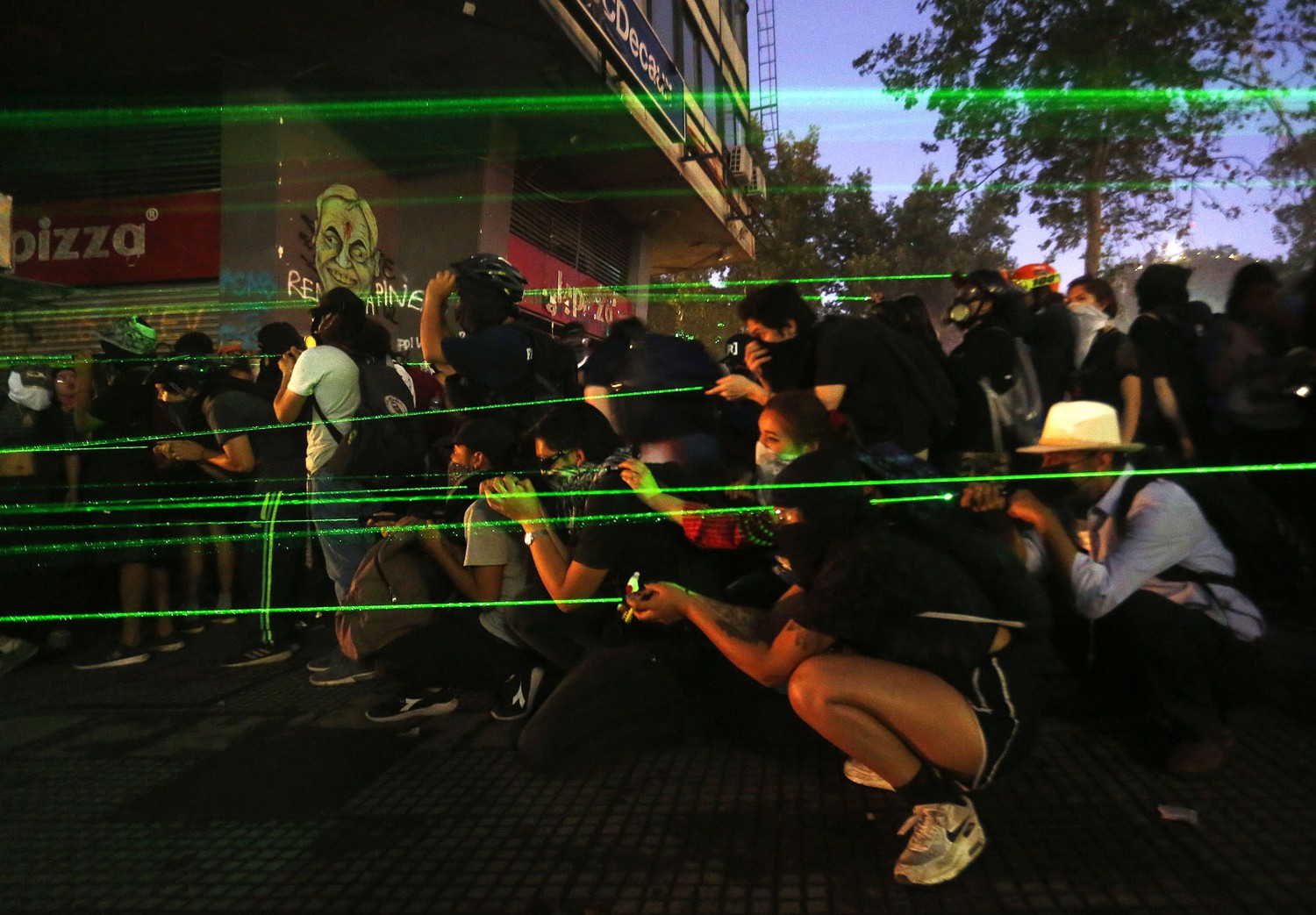 A protester holds a Chilean flag near a riot-police officer and vehicle amid laser beams during a protest against Chile's government in Santiago 2019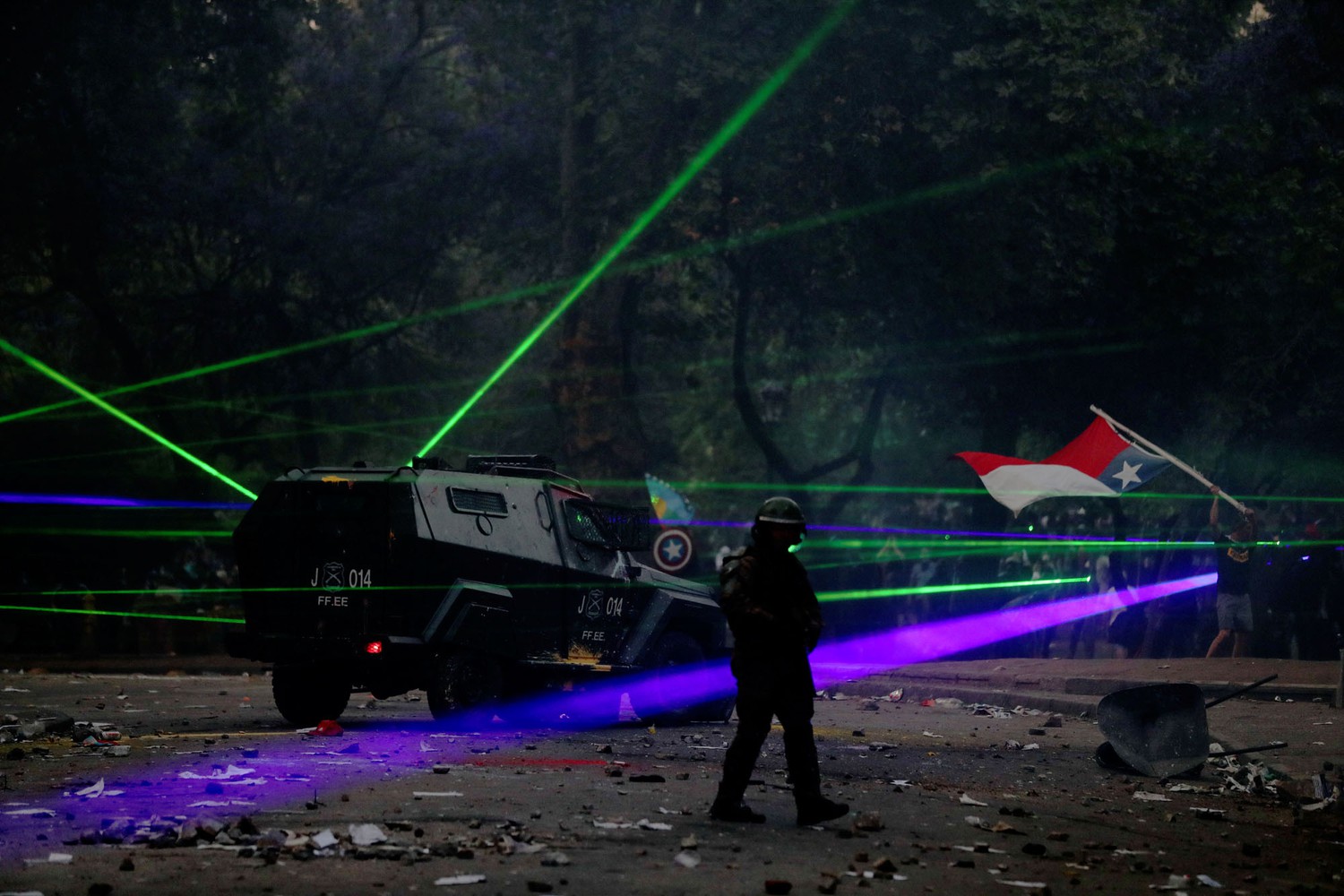 A police officer stands guard with a gun as protesters aim laser pointers at him outside the Mong Kok Police Station 2019 Hong Kong, China