Description
Anti-Recording Blocker Anti-phone Anti-Pen Sound Anti-Spy Camera Voice Recorder Jammer Shielding Meet Privacy Protector Detector
1.270 degree shielding range,The shielding range distance is 2-3 meter, protect your privancy
2.Original ultrasonic mute interference, high and low frequency mixing processing, the whole process is silent and silent, and the voice cannot be restored after interference
3.Used as powerbank, it is easy to hidden.
4.Wireless controler, and the distance is 30meters
Projects parameters:
Battery capacity: 4000mA/3.6V
CHARGING VOLTAGE: 5V/1000MA
Output Voltage: 5V/1000MA
Standby Current: 10MA
SHUTDOWN CURRENT: 20uA
Sound pressure: 120db/30cm(max)
Sound-proof Direction: 300°(max)
Remote Control: 433 Radio Remote. Range 1-30 meters
Product Size: 141*66*20mm

Anti-recording principle: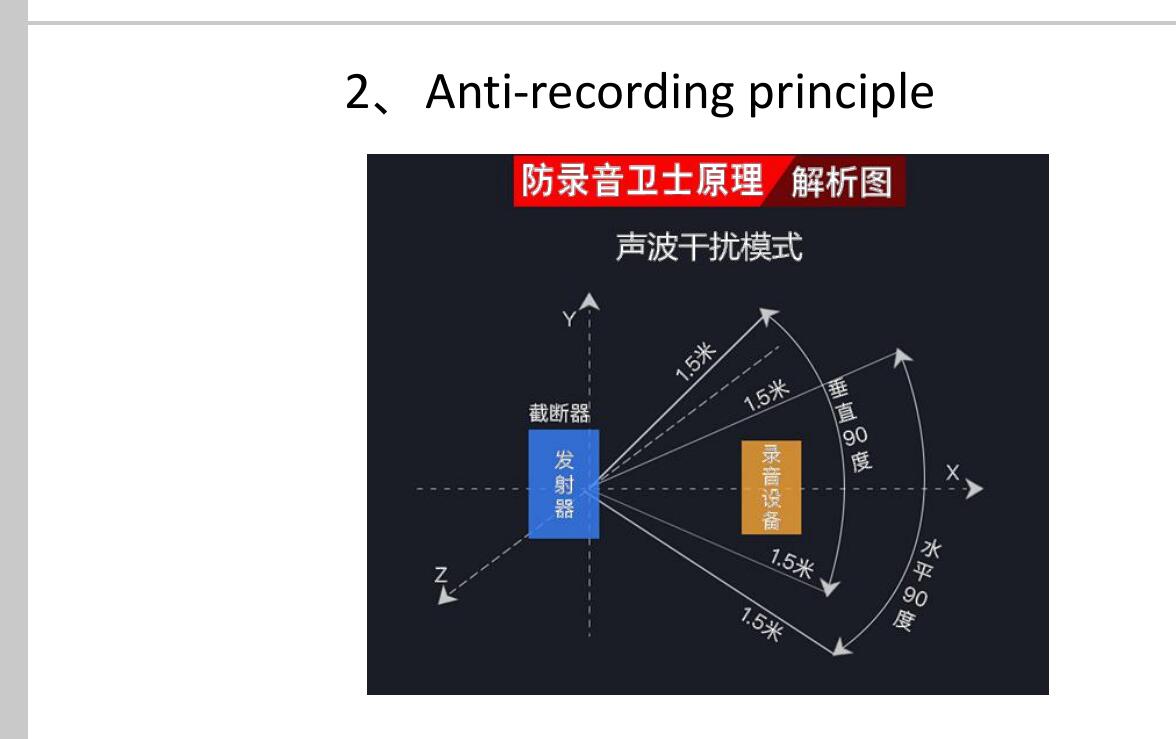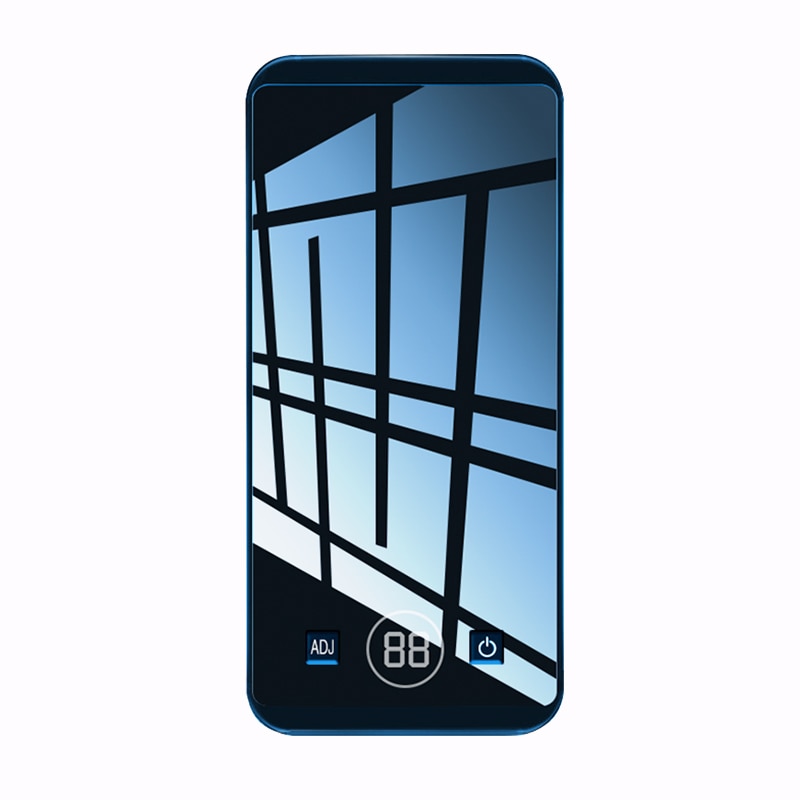 Quick instructions
1, the device boot/shutdown: Press the Power Key 1 times, the device boot, the display screen display
power, you can use the charger treasure to charge, anti-recording did not stand-by did not open, then
press the power key shutdown 1 times.
2, anti-recording ON/OFF: After the device is turned ON, long press the power switch for 2 seconds or
press the remote ON/OFF button, the anti-recording function is turned ON/OFF, when the display is
flashing.
3, shield gear adjustment: After the anti-recording Open, Short press the ADJ key once to adjust the
power, can adjust the gear according to the shield distance, a total of 1-4 gear, the shield distance of 1
gear is the closest, the shield distance of 4 gear is the farthest, adjust the display screen display-1,-2,-3,-4
cycle.