Description
9 Level LCD Laser Plasma Pen Mole Tattoo Freckle Wart Tag Removal Pen Dark Spot Remover For Face Skin Care Tools Beauty Machine
Describe:
Color: Pink,white,Rose Gold
Material: plastic, alloy
Features: Spot nevus, skin care, rechargeable, led design, 9 speed adjustment
Output: 5W
Charging mode: USB cable
Battery capacity: 500mA
Product size: 16.5*2*2cm
Instructions:
1. After the product is fully charged, press the ON button and press and hold for 3 seconds to start it.
2. 9 Gears, press 1 second to switch gears, choose the appropriate gear
3. Press the OUT button to use the product and use a cotton swab to clean up the skin residue
Package list:
1Pcs *Freckle Removal Pen
1Pcs*Accessories
1Pack*Accessories
1Pcs *USB charging cable
1Pcs *Chinese and English instructions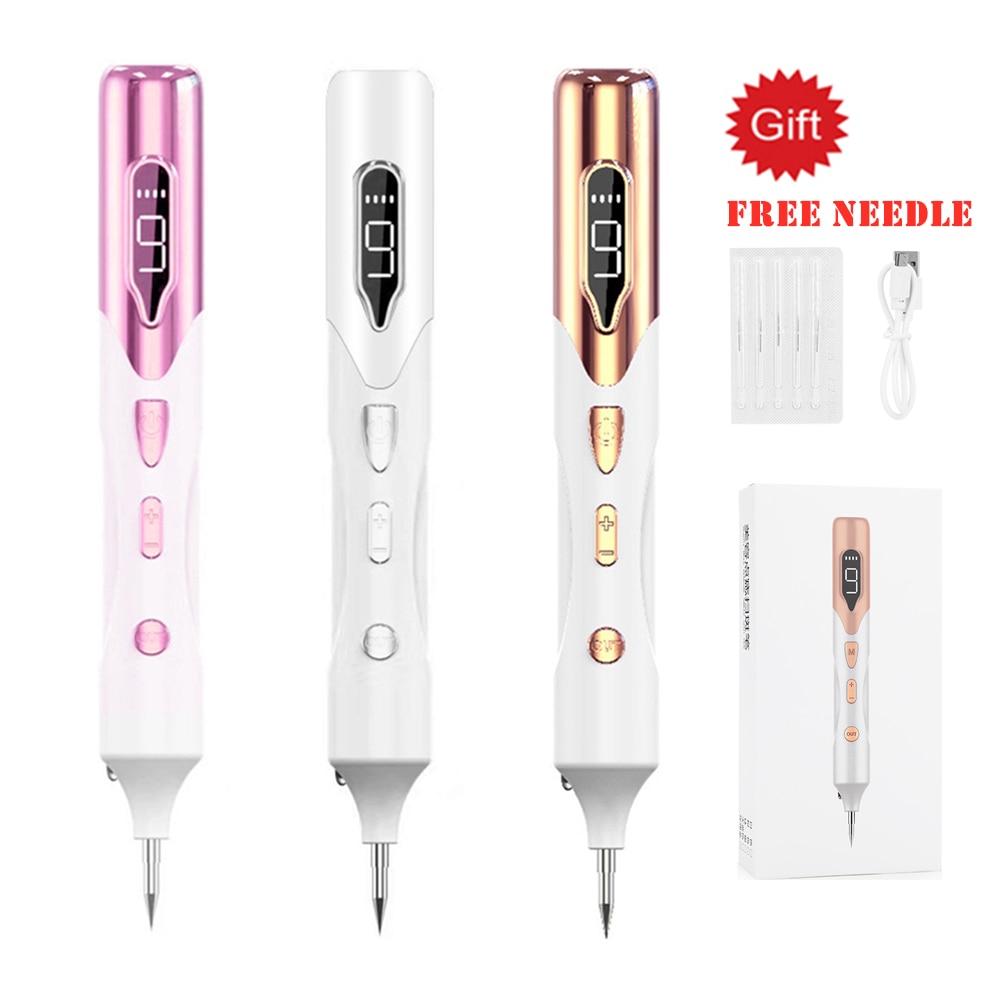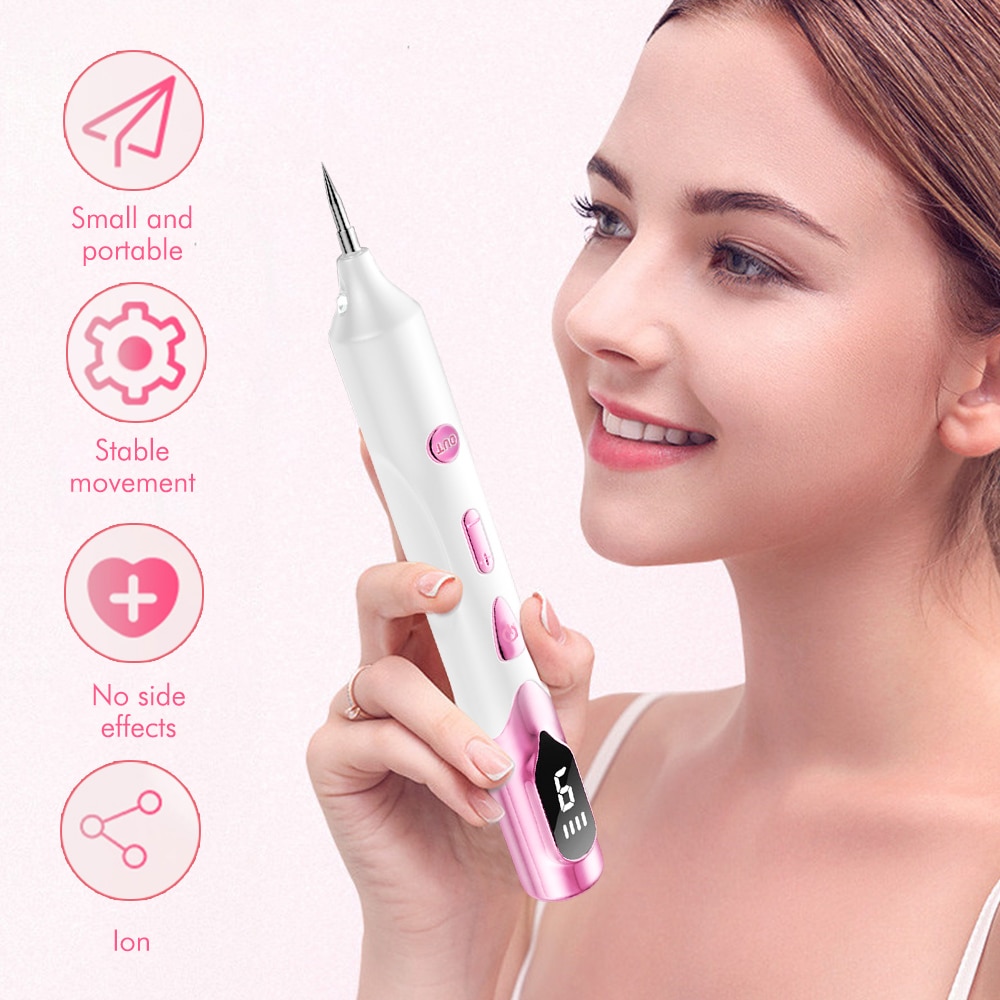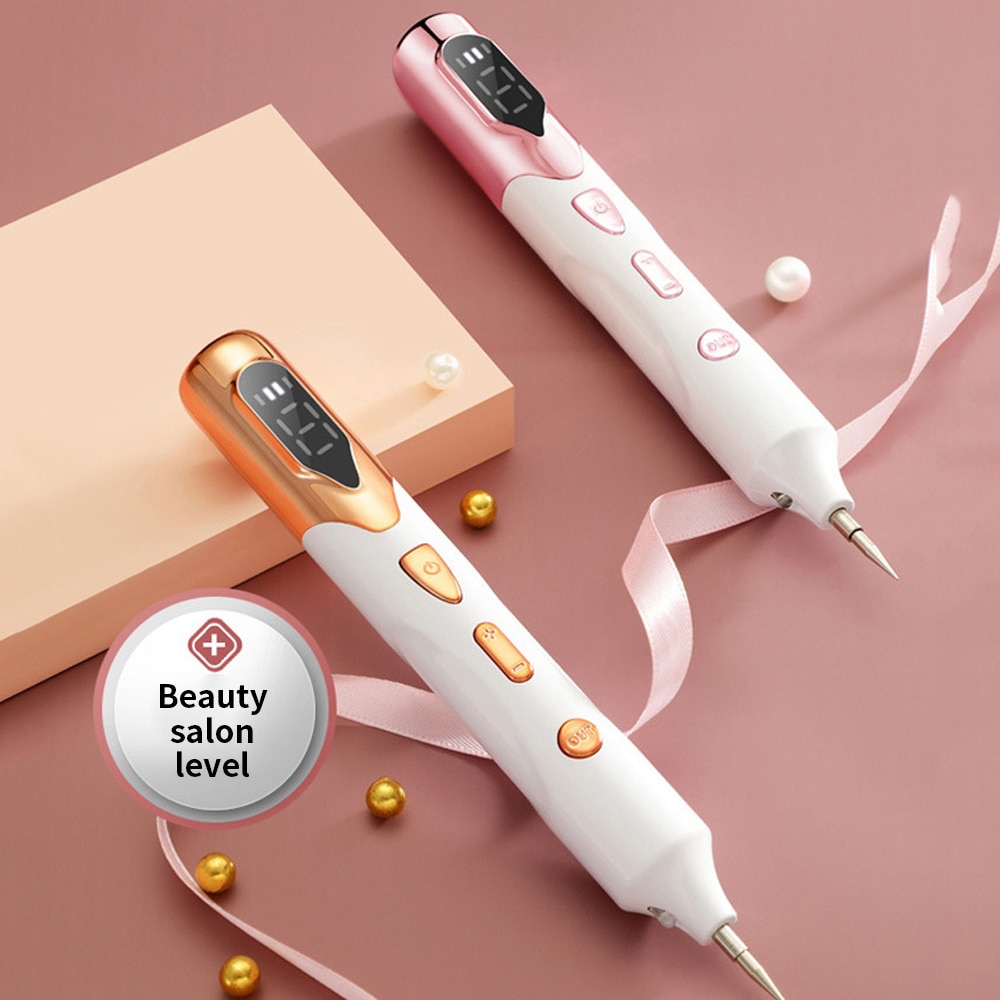 Feature:
Safe Effective:
Remove spot without burning the skin. Using high-tech, electric ion carbonation functions to instantly sweep freckles, age spot, etc. Removal can be achieved quickly without bleeding, safe and side effects of medical cosmetic results.
NEW UPGRADE: 9 Level Strength adjustment for different skins can clean your skin problems step by step.LCD Display shows the working level and battery level.The spotlight provide convenience when you operate,which can help you control the device better.Rechargeable Design with overcharge protection make long life
How to use: After installing the head accessory, plug in the power, start the product, adjust the gear position, press the OUT button to use the product, and it is necessary to contact the skin product to have effect.
Streamlined body, lightweight and portable, easy for use without hands shaking.
9 Gears working intensity can be adjustable to meet your demands on treating of different facial problems.
Unique electric ion treatment method, leaving the patient no existence of electric current in the process, no pain, no bleeding.
Perfect for beauty salon, plastic hospital and home use.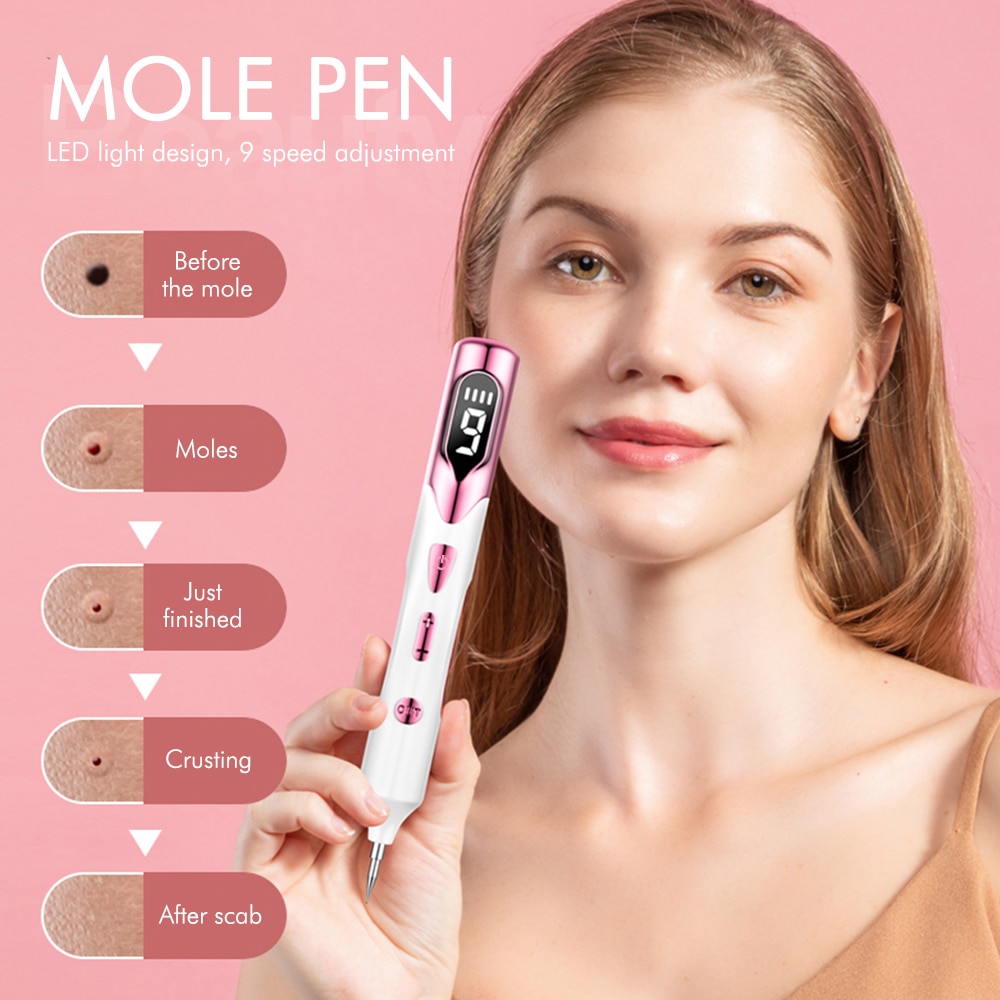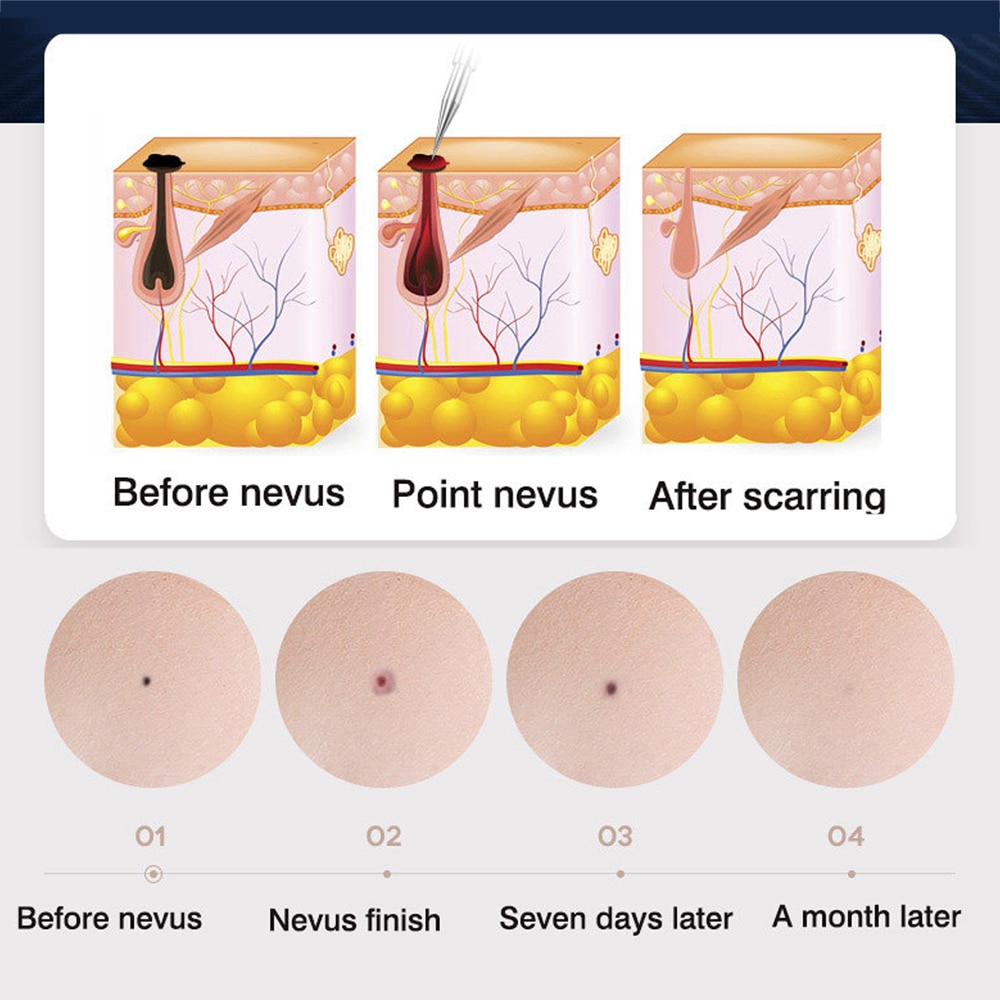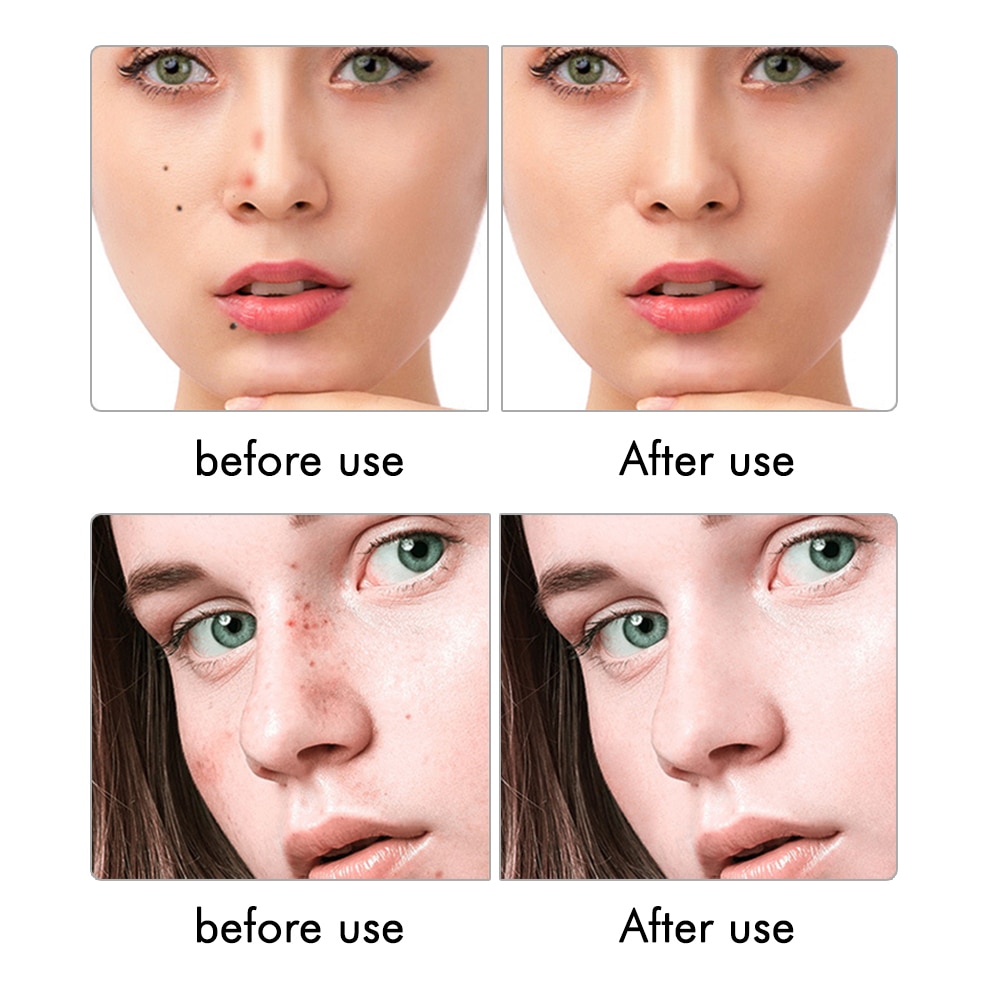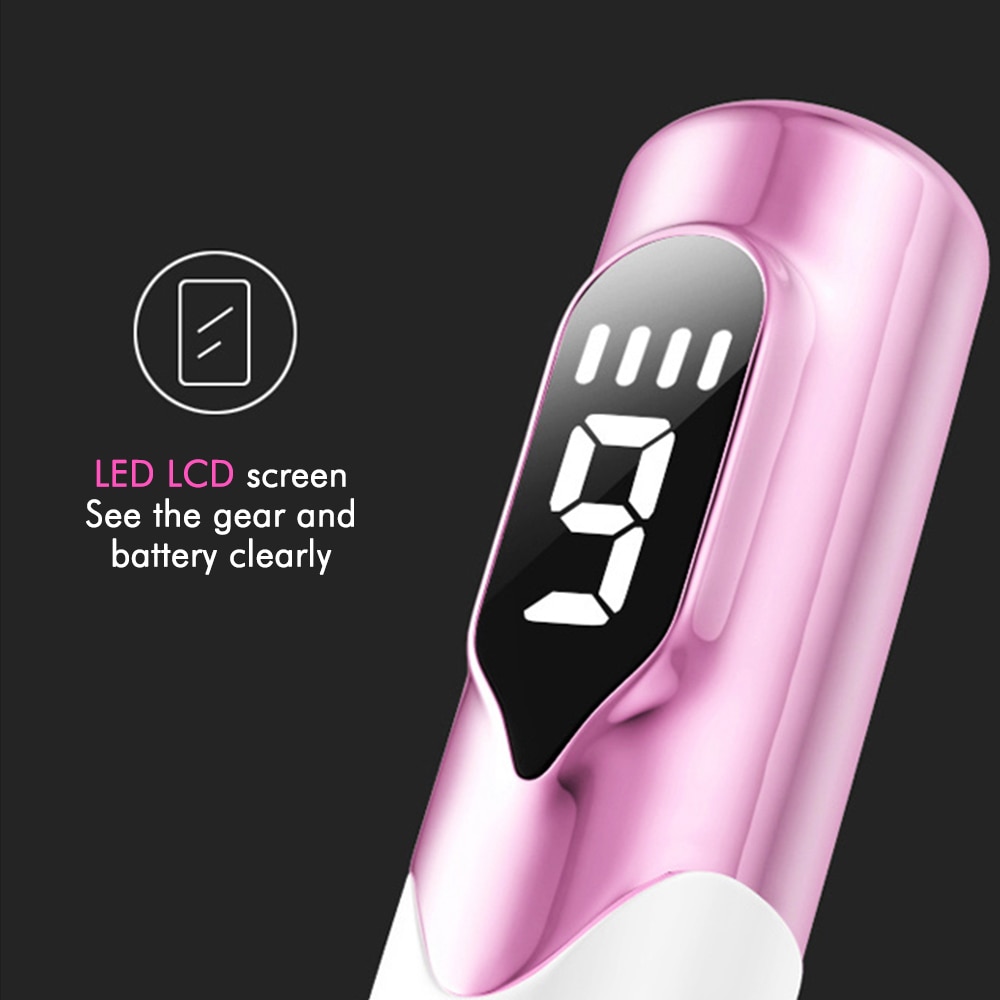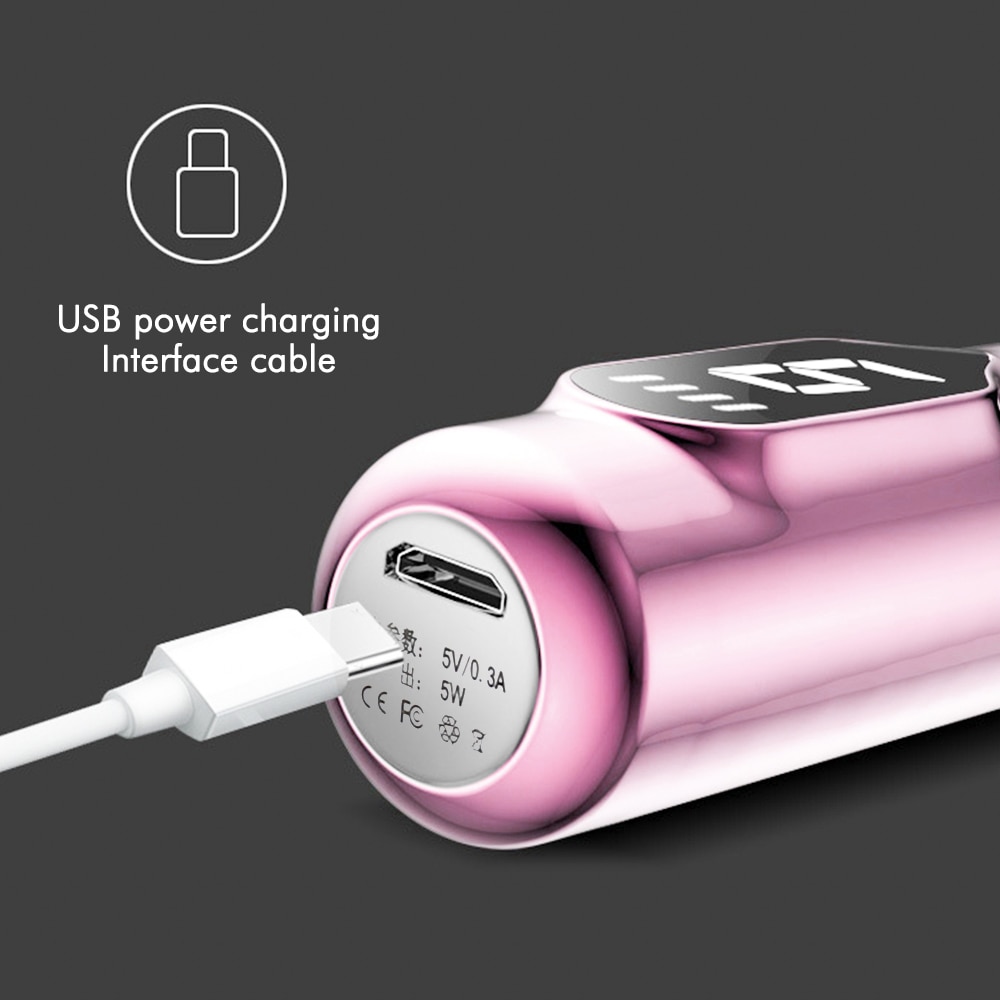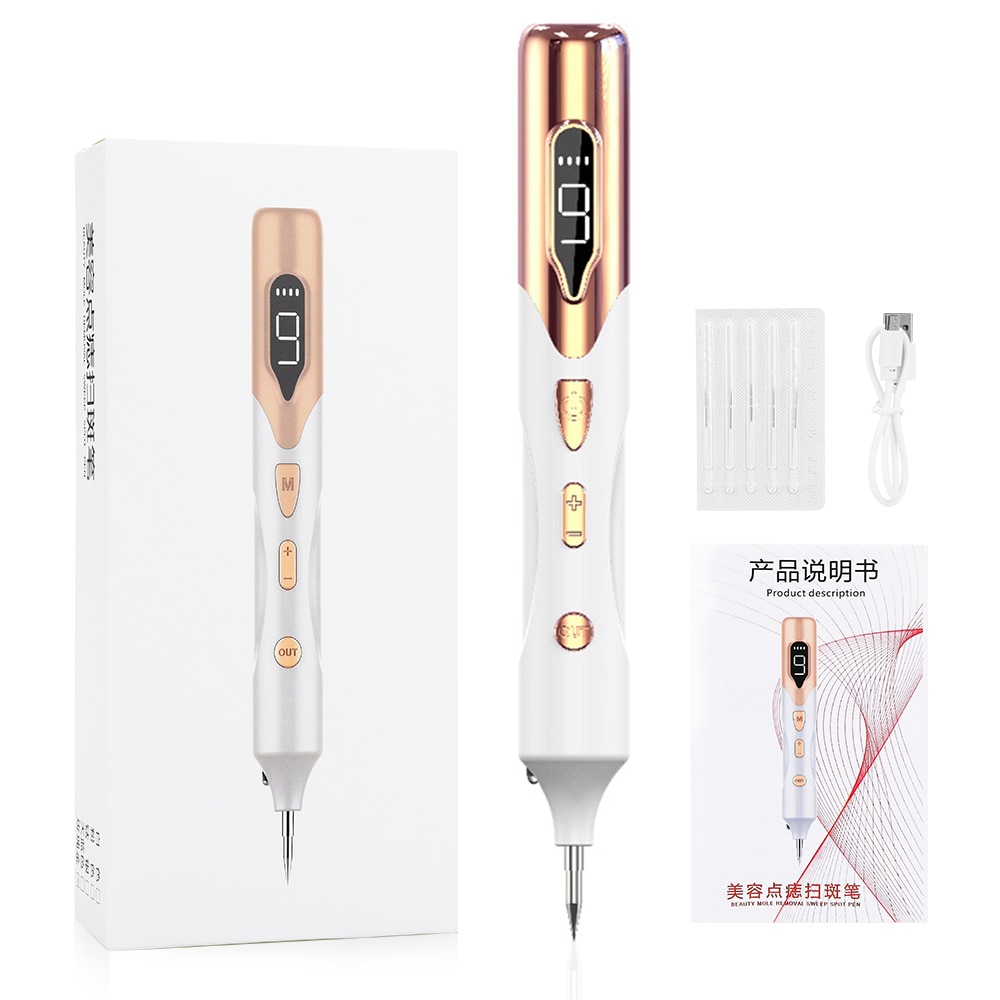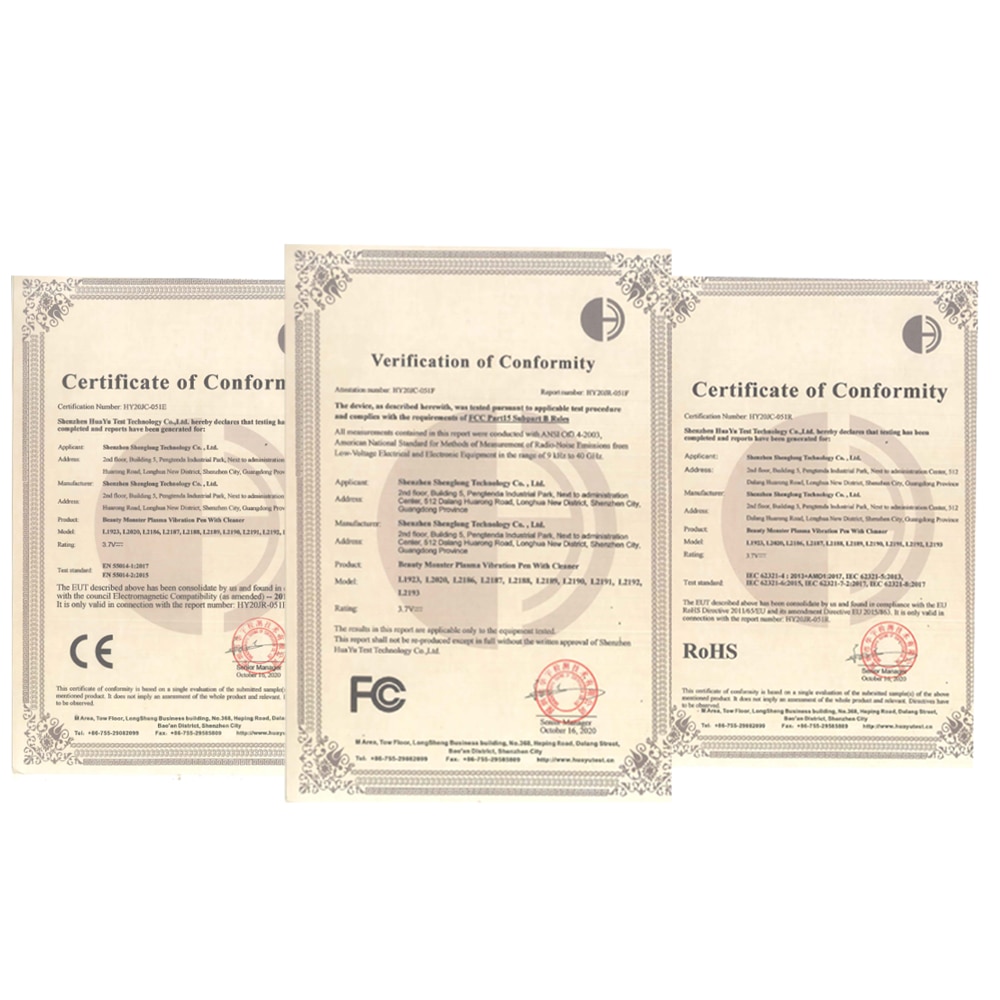 TYPE2
Describe:
Color: White
Material: ABS, stainless steel
Features: Quickly remove sputum and blemishes, remove tattoos, and remove freckles
Plug-in method: USB cable (included)
Frequency: 50HZ-60HZ
Input: DC3.7-5.0V (USB port power supply)
How to use: After installing the head accessory, plug in the power, start the product, adjust the gear position, press the OUT button to use the product, and it is necessary to contact the skin product to have effect.
Product size: 13*2*2cm
Packing list:
1Pcs* point pen
1Pcs*USB line
1Pcs* English manual
1Pack* accessories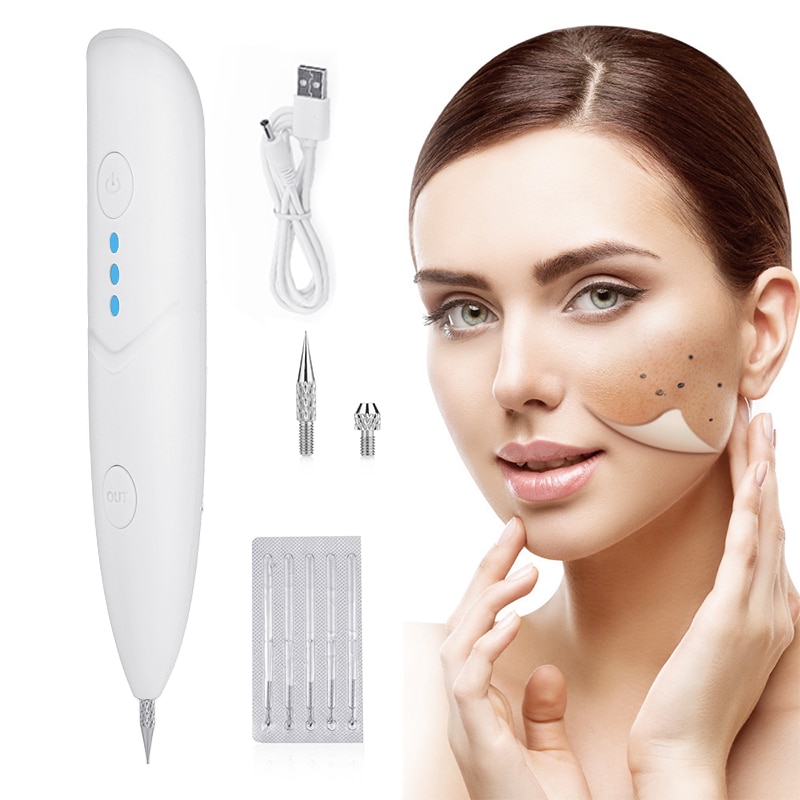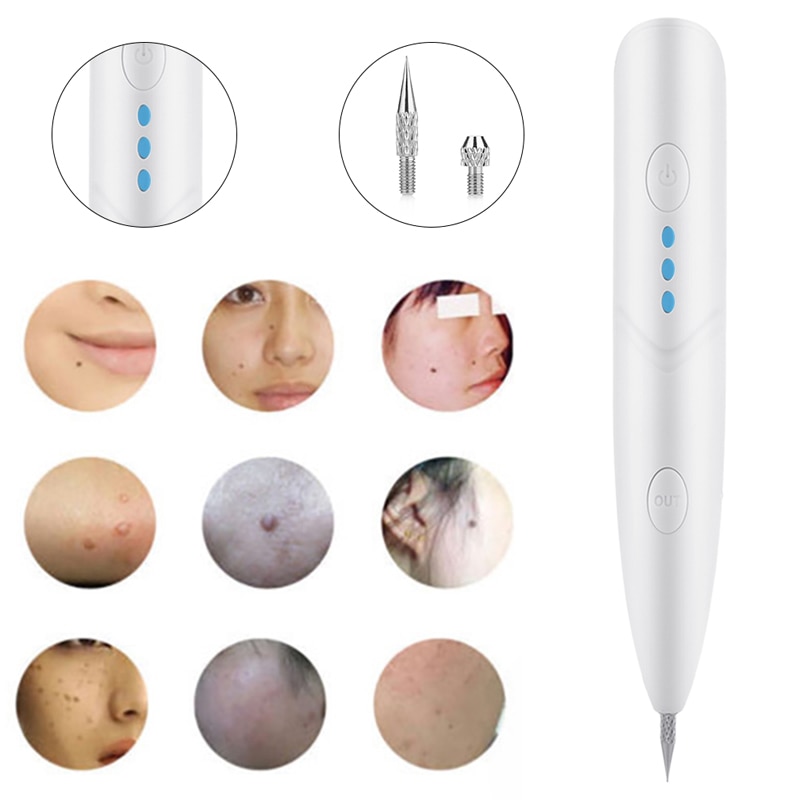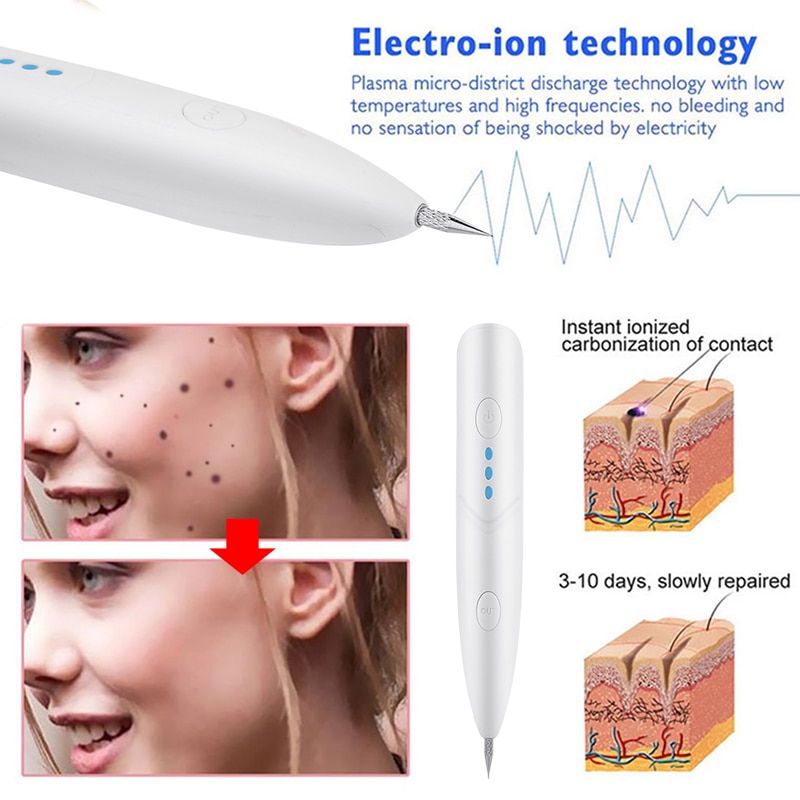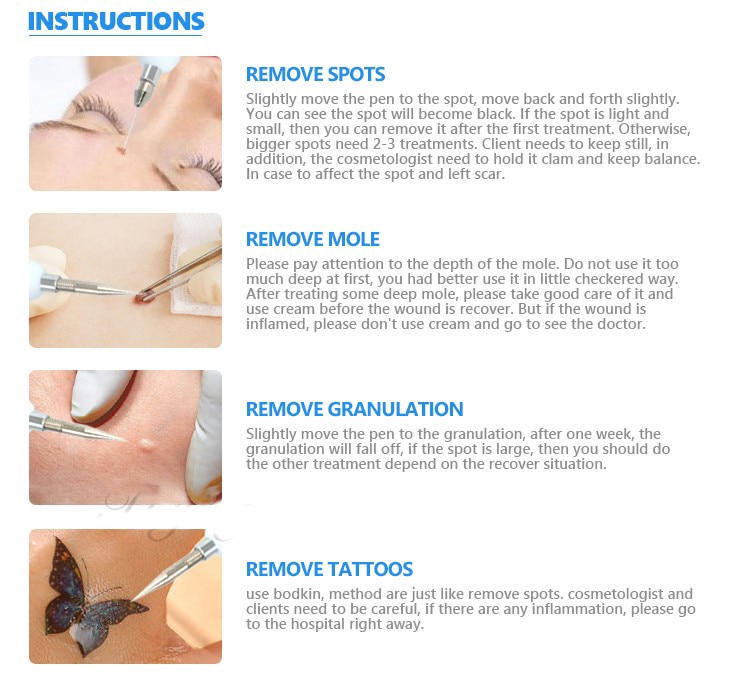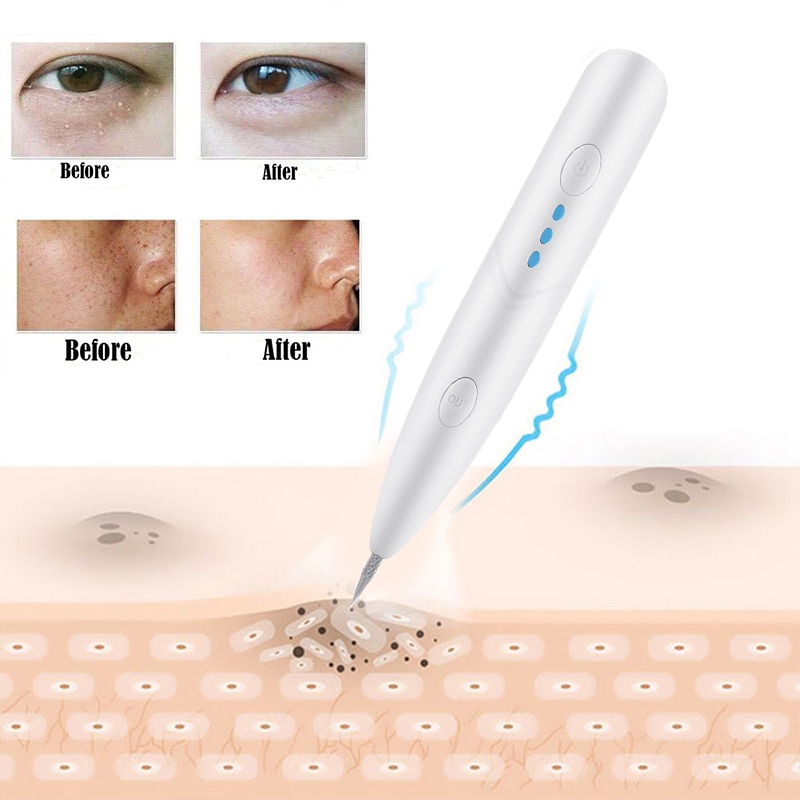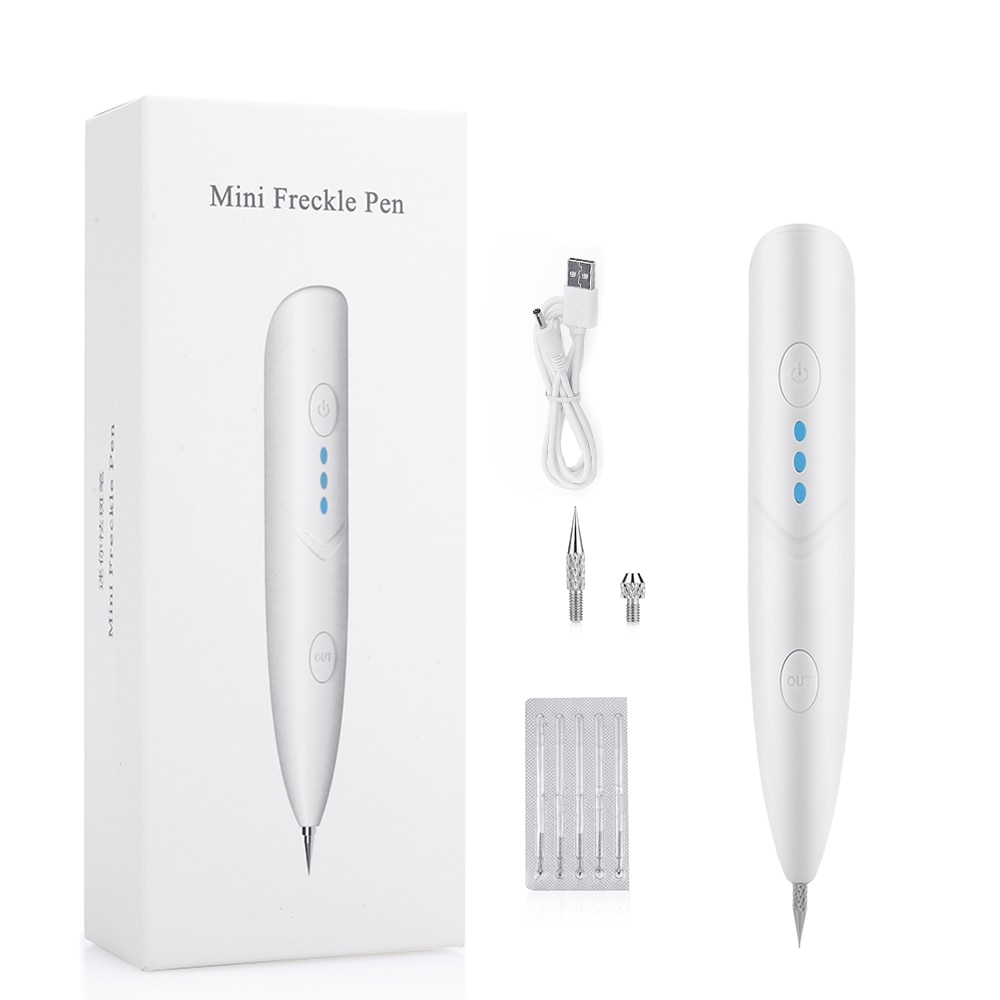 Acne Needle
Packing list:
1Set Acne Needle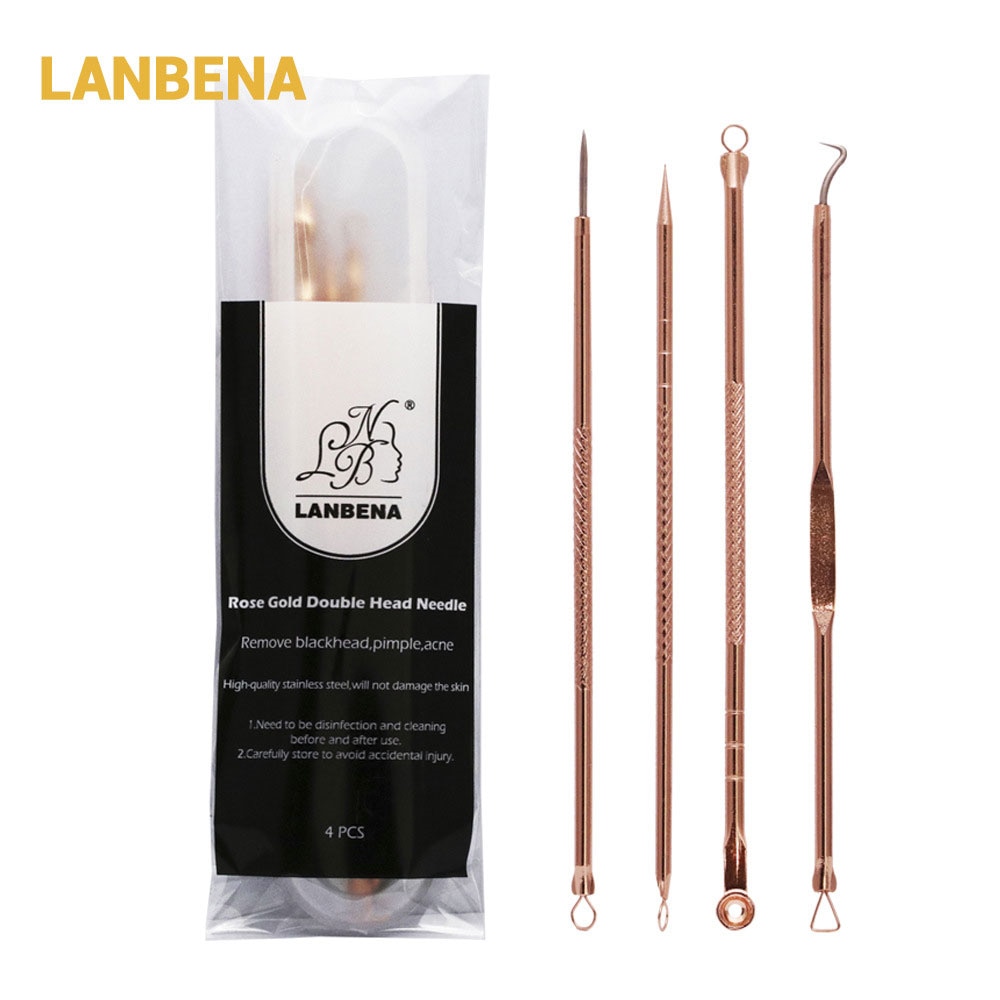 type B
Material: ABS+copper needle
Gear position: 9 gears
Power: 6W
USB input: 5V-1A
Gear position: 9 levels of intensity adjustment, independent control of needle light
Charging time: 2H
Charging mode: USB cable